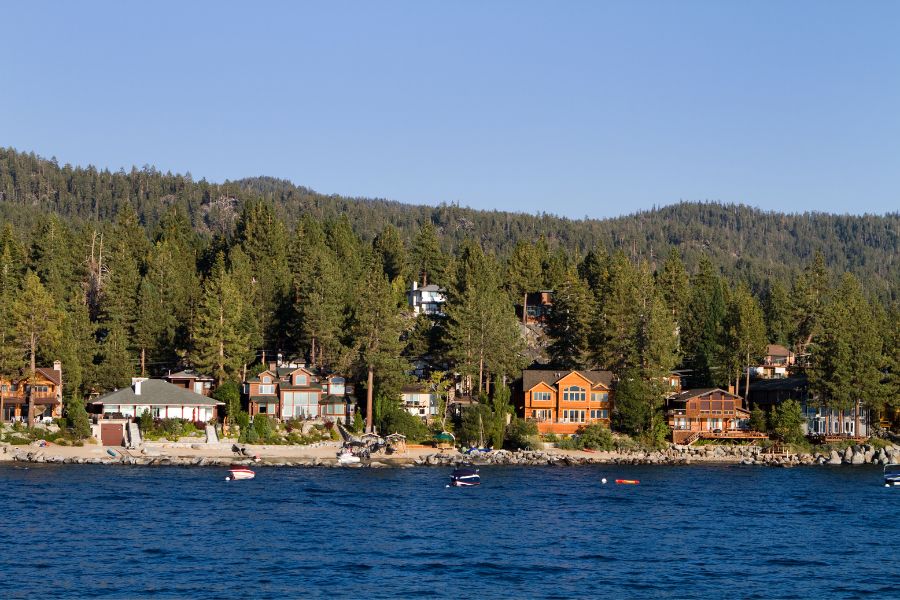 In the face of unexpected disasters, quick action is crucial to minimize damage and expedite the restoration process. Reno, Nevada, known for its stunning landscapes and proximity to Lake Tahoe, is not immune to natural calamities such as wildfires, floods, or severe storms. When disaster strikes, Tahoe Brothers emerges as the reliable and efficient choice for emergency restoration services in the region. With their expert team, state-of-the-art equipment, and commitment to customer satisfaction, Tahoe Brothers is dedicated to helping the Reno community restore their properties and lives to normalcy.
Prompt Response and Preparedness:
When an emergency occurs, every second counts. Tahoe Brothers understands the urgency of the situation and promptly responds to distress calls 24/7. Their rapid mobilization ensures that their team arrives at the affected site within the shortest possible time frame. Moreover, the company's commitment to preparedness allows them to stay ahead of potential disasters. Tahoe Brothers conducts regular training sessions and drills to keep their staff well-equipped with the latest techniques and safety protocols, ensuring an efficient and seamless restoration process.
Comprehensive Restoration Solutions
Tahoe Brothers takes pride in offering comprehensive restoration solutions tailored to meet the unique needs of each client. Whether it's water damage caused by a burst pipe, fire damage, mold infestation, or any other form of property damage, their skilled technicians are well-versed in handling various restoration projects. Utilizing advanced technology and equipment, Tahoe Brothers mitigates further damage, removes hazards, and restores the property to its pre-disaster condition efficiently.
Expertise and Experience
With years of experience in the industry, Tahoe Brothers has built a team of skilled professionals who possess in-depth knowledge of emergency restoration. Each technician undergoes rigorous training and certification to ensure they are up-to-date with the best practices and industry standards. Their expertise allows them to assess the extent of damage accurately and develop a customized restoration plan that addresses all aspects of the property. Whether it involves water extraction, structural repairs, odor removal, or content restoration, Tahoe Brothers has the expertise to handle it all.
Commitment to Customer Satisfaction
Tahoe Brothers understands that emergencies can be overwhelming and disruptive for property owners. That is why they prioritize customer satisfaction throughout the restoration process. Their friendly and empathetic staff ensures open communication, guiding clients through every step and addressing their concerns promptly. Tahoe Brothers goes the extra mile to make the restoration journey as stress-free as possible for their clients, providing transparency, reliability, and compassion.
Environmentally Conscious Approach
Apart from their commitment to customer satisfaction, Tahoe Brothers also prioritizes environmentally conscious practices. They strive to minimize waste and adopt sustainable restoration techniques whenever possible. By utilizing eco-friendly cleaning products and implementing responsible disposal methods, Tahoe Brothers demonstrates their dedication to both the community and the environment.
Contact Tahoe Brothers Construction For Your Emergency Restoration Needs
When disaster strikes in the Reno, Nevada area, Tahoe Brothers stands as a beacon of hope and restoration. With their prompt response, comprehensive solutions, expert team, and commitment to customer satisfaction, Tahoe Brothers ensures that properties are swiftly restored, allowing residents to regain a sense of normalcy in the face of adversity. As the trusted emergency restoration service provider in Reno, Tahoe Brothers continues to play a vital role in helping the community recover from unexpected disasters, reaffirming their position as a reliable partner during challenging times.
Wildfires are destructive forces of nature, leaving trails of devastation in their wake. They don't discriminate, ravaging landscapes, wildlife, and residential homes alike. When the unthinkable happens, and a wildfire affects your property, knowing the path to restoration can significantly help you regain a sense of normalcy and peace.

When the unthinkable occurs, you need an emergency restoration company you can trust to restore not just your property, but your peace of mind. At Tahoe Brothers Construction, we understand this because we've been in those shoes, helping hundreds of families and businesses in Northern Nevada regain normalcy.