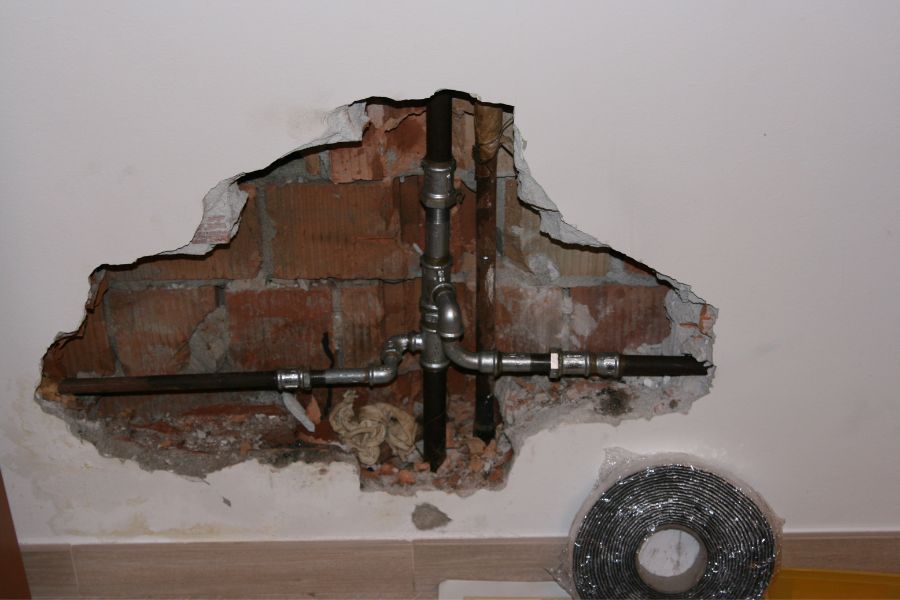 Making History
This has been a record setting winter for the Reno/Tahoe area. For the first time in recent years, we have received above average precipitation and snowfall throughout Northern Nevada and California. Our snow season has been extensive and prevalent, with recurring storms and below freezing temperatures reminding us how harsh desert winters can be!
In fact, Central Nevada has been experiencing temperatures more typical of the northernmost part of the state, with temperatures regularly dipping below zero. While this moisture will benefit our drought-prone area in the coming spring, the freezing temperatures have wreaked havoc on plumbing systems throughout the state. If you have experienced a broken or frozen pipe recently, contact Tahoe Brothers Construction to help repair the damages.
So, How Do Pipes Burst Anyway?
As water freezes, it expands and exceeds the existing size of the pipe, causing the pipe to crack off or break. In order to prevent this, residents should minimize water levels, keep plumbing above freezing temperatures, and shut off water where it isn't necessary. If and when your pipes do freeze, it is crucial to call a certified plumber to help you thaw them out immediately.
In the event of a burst pipe, the first step is to stop the flow of water and contact your insurance company to find out if you are covered. If you are, they will likely ask you to take photos to record the damage. Next, it is crucial to get rid of the water, repair the pipe, and take inventory of the damage to your home. In the case of an emergency, the experts at Tahoe Brothers are prepared to help remove water and help you prevent any damage that could occur from future mold infestation. We are here to help you repair related damages and can offer advice to help you prevent future damaged pipes in your home.
We Have Northern Nevada Residents Covered
On a more positive note, accidental water damage that occurs as a result of sudden, unexpected occurrences (like a burst pipe) is often covered by a Homeowner's Insurance Policy. This can cover the cost of repairing and replacing wood flooring, drywall, and occasionally furniture.
Whether it's a burst pipe from your hot water system, a previously fixed pipe that has broken repetitively, or a completely new burst, water leakage can yield significant water damage to your property. After locating the source of these damages, Tahoe Brothers Construction will help you take care of your home by removing water, looking for and preventing mold damage, and efficiently repairing the damage, so that you can move in and get your life back to normal as soon as possible. Our team is diligent and adamant about preventing further water and mold damage throughout the construction process.
After an emergency, the last thing you need is to worry about the restoration process. Choose Tahoe Brothers Construction to help with your renovation and restoration needs. The experts at Tahoe Brothers strive to make this trying process as painless and stress-free as possible, every time. We work with you and your insurance company to complete the insurance claims and ensure that repairs are approved, or help you understand what is covered. Let Tahoe Brothers Construction help you get your life back on track!
The impact of heavy rain on your house can lead to considerable damage, as it has the potential to flood basements, ruin foundations and building materials, and contribute to mold growth. When the rainwater puddles around your home, the water seeps into the ground and can crack the foundation. Once cracks form, water can leak in, making your basement damp or wet. The dampness in your basement will attract mold and mildew, along with pests like termites and carpenter ants.The extent to which damage can occur is contingent on precipitation volume and storm duration. Here at Tahoe Brothers Construction, we offer restoration services to combat such water damages.